Lmdsport Triumphantly Returns at Post-COVID China Cycle 2023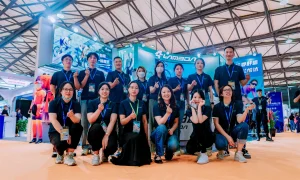 From May 5 to 8, 2023, China Cycle will reconvene as the cycling industry reconnects in Shanghai. As a leader in cycling apparel innovation, Lmdsport is thrilled to showcase our latest collections at booth E4 0126, Shanghai New International Expo Centre.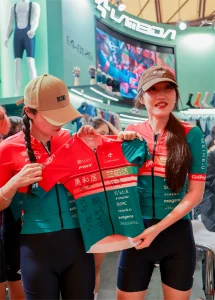 At this monumental show, Lmdsport premiered the "Soar" women's tops and introduced our first-ever line of cycling skirts and shorts. Developed with proprietary fabric technologies and streamlined silhouettes, the "Soar" collection received rave reviews for its unparalleled style and performance. Lmdsport also announced an exciting new women's cycling partnership, propelling us into the future of cycling fashion and community.
For men, Lmdsport debuted cycling pants featuring our all-new Dragon Skin fabric. This textured material provides abrasion-resistance, compression, and moisture-wicking, giving male cyclists a durable yet comfortable second-skin fit. Beyond proprietary textiles, Lmdsport released our latest ODM/OEM design and pricing guides to empower brands in this new era of cycling.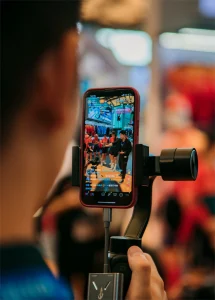 While the pandemic caused uncertainty, this year's China Cycle reminded us of the resolute passion within the cycling community. Lmdsport is dedicated to fueling that passion through premium, purposeful products for all cyclists. "Soar" and Dragon Skin are only the beginning; many more innovations are on the horizon. The best of Lmdsport is yet to come!
We emerge from this global crisis with a renewed spirit of progress and invite all attendees to meet us in Shanghai. Let China Cycle 2023 mark a turning point for inclusion and innovation in the cycling industry. The open road awaits; let's ride together.