We are thrilled to announce that LMDSPORT will be exhibiting at Euro bike 2023, the world's leading cycling trade fair, held in Friedrichshafen, Germany from June 21st to 25th. As one of the most prestigious cycling events globally, Euro bike is the premier opportunity for us to showcase our latest innovative cycling apparel and gear to media, retailers, partners and enthusiasts from around the world.
At our booth, you will get to preview and experience Our 2024 range firsthand including jerseys, bib shorts, outerwear, helmets, eyewear and components fresh off the production line. Our design team will be on hand to provide an exclusive glimpse into the latest cutting-edge materials and technologies deployed in the collection as well as color, cut and graphic inspirations for the upcoming season.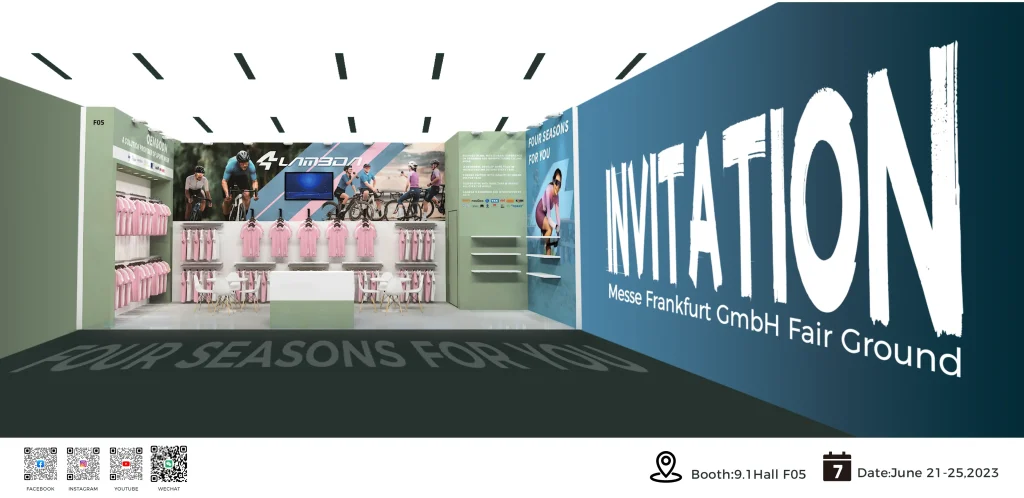 You will also get the chance to meet our brand ambassadors and pro athletes. For us, participation in Euro bike 2023 reinforces our position as an innovative, premium brand dedicated to developing high-performance cycling gear through continuous research and testing in the world's most grueling conditions. Since our founding, we have relentlessly pursued functional design and an unparalleled ride experience.
With the launch of our 2024 range at Euro bike 2023, we are proud to achieve new heights of comfort, aerodynamics and eco-friendly, sustainable construction. Follow us on our social media for updates and coverage from the show floor. We sincerely look forward to seeing you in Friedrichshafen and raising a toast together to the future of performance cycling.